Inspiration for "March 2019: Afternoon of the Hares"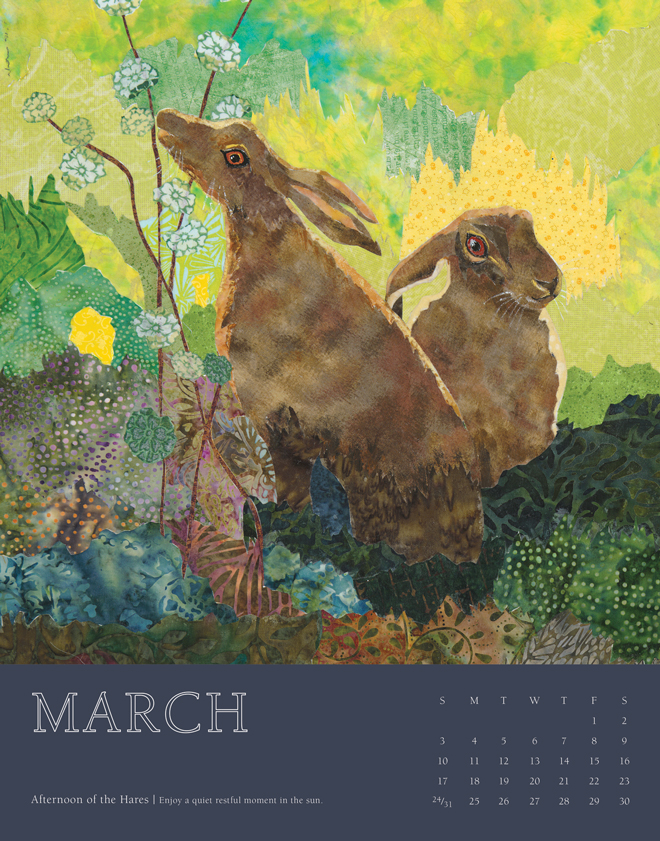 A collage dedicated to the brown hares (Lepus Europaeus). A few words from Maggi Mason: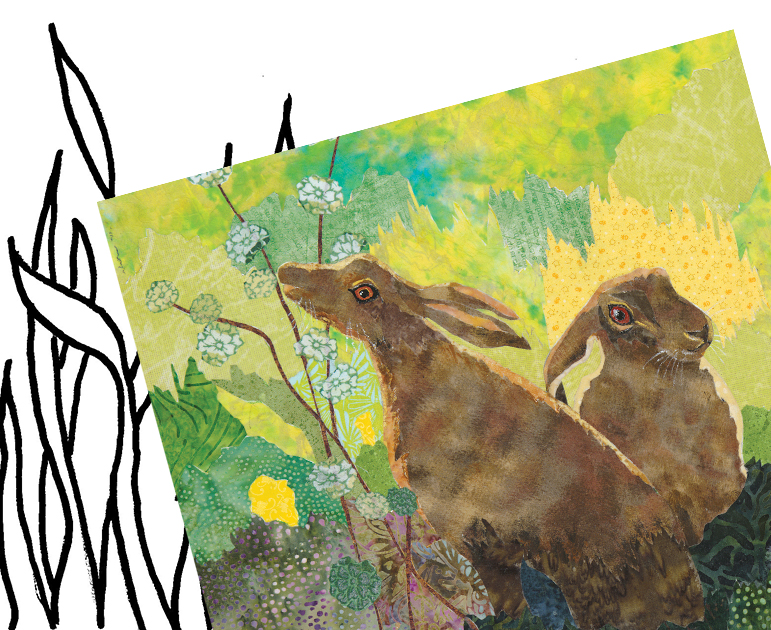 On of my favorite legends is that of St. Melangell of Pennant Melangell, Wales. She, a young woman who fled Ireland to escape an arranged marriage, ended up in a beautiful, isolated green valley, surrounded by wooded mountains and crossed by a running stream. There she erected a rough woodland shelter and spent her days rescuing hares.  The hares were being hunted almost to extinction by local lords and their henchmen.
One lord, admiring her courage and beauty, built a stone shelter for her and her rescued hares, and then banned hare hunting in the valley to this day. The stone sanctuary, incorporated now into a church, is filled with carvings of hares, and in the original quiet space, light slants in through arched windows, and you immediately feel a mystical serenity.