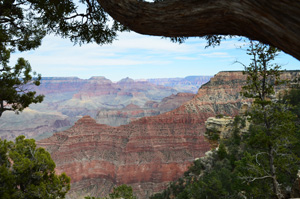 You know it when you experience the healing power of nature.
It's in that dream of a lazy day on the beach. It's the wind in your hair and the soil beneath your feet and the sweet smell of lilacs in bloom. It's in the gently flowing brook and the soothing melody of the wood thrush. It's in the panoramic mountain view that fills you with awe and connection to the Earth.
There's more to this bond with nature than an occasional vacation, or at least there should be.
Research shows that people have higher levels of health and well-being when they can enjoy parks, gardens, and natural landscaping where they live or work.
Something as simple as replacing a session at the gym with a little green exercise – exercise in the presence of nature – can make a noticeable difference in how you feel. Studies show both short- and long-term benefits to your health, and a positive effect on self-esteem and mood. Access to nature is also associated with lower mortality and less illness.
The modern reality is that many of us don't have access to nature in our everyday lives. And some of us are simply too busy and distracted to notice. But it doesn't have to be that way.
Getting closer to nature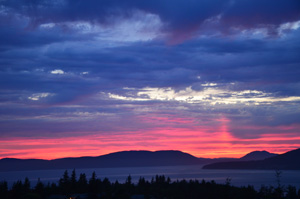 It's hard to know how much nature an individual requires. It's probably safe to say that a little brush with nature is better than none. More people are beginning to recognize the powerful emotional and physical benefits of nature, and they're taking it seriously.
Long practiced in Japan, shinrin-yoku, also known as "forest bathing," is gaining popularity in the United States. Forest bathing is the practice of using all your senses to immerse yourself in nature. By letting go of all other distractions, forest bathing nurtures the mind-body connection.
If your life is hectic or slim on natural settings, it takes a conscious effort to increase your contact with nature.
It might be time to write yourself a prescription for some green time; time to get out where you can see natural elements such as grass, trees, or a body of water. Engage all of your senses to appreciate the splendor of nature.
Take things you normally do inside and try doing them outside, such as reading a book, meditating, or exercising. Go outside on a clear night to ponder the vastness of the evening sky.
When you can't get outside, it helps to have a touch of nature inside. An indoor water fountain can sound like a babbling brook and a sound effects program can mimic sounds of the forest or the rhythmic waves of the ocean. Introduce woody fragrances such as sandalwood and cedarwood or the sweet smell of lavender.
Decorate your home with natural elements such as plants, wood, and stone. Use natural hues with touches of seashells, river rocks, or pinecones.
And take some time to reflect on your artwork. Of course, art can change the look of your home. But more than that, it can change the feel of your home. Consider artwork that depicts serene, natural settings such as landscapes, seascapes, wildlife, and flowers.
  We invite you to take a scenic journey with our landscape painting collections.
Art as nature's proxy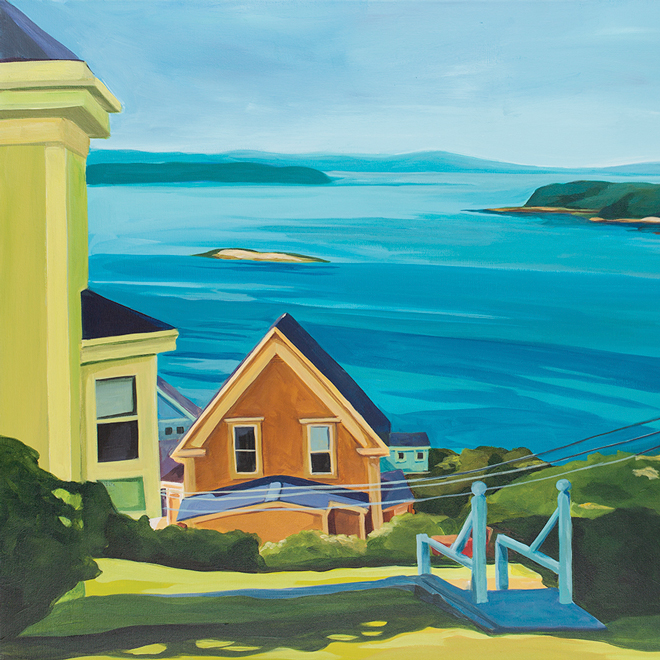 Perhaps a carefully chosen landscape painting, while it can't take the place of Mother Nature, could offer some of the same healthy benefits. Although studies on the matter tend to rely on the subjective, they do indicate that art can affect us in much the same way that nature does.
For example, one study concluded that there's a medical benefit to patients when visual art is incorporated into hospital design, noting that patients express a preference for landscape and nature scenes. Another study found it likely that creative engagement can decrease anxiety, stress, and mood disturbances.
If you spend a lot of time indoors, landscape paintings may help you feel closer to nature. But not just any old painting. It should be one that speaks to you and conjures up positive emotions.
Art is intensely personal.
When you find the right piece, you won't need a study to tell you how it makes you feel. The right subject matter and combination of colors can serve as tonic for body and spirit.
The ideal landscape draws you in…seduces you…invites you on a journey.
It's an invitation worth accepting.
Article by Ann Pietrangelo