How do you like your puzzle to look on the wall?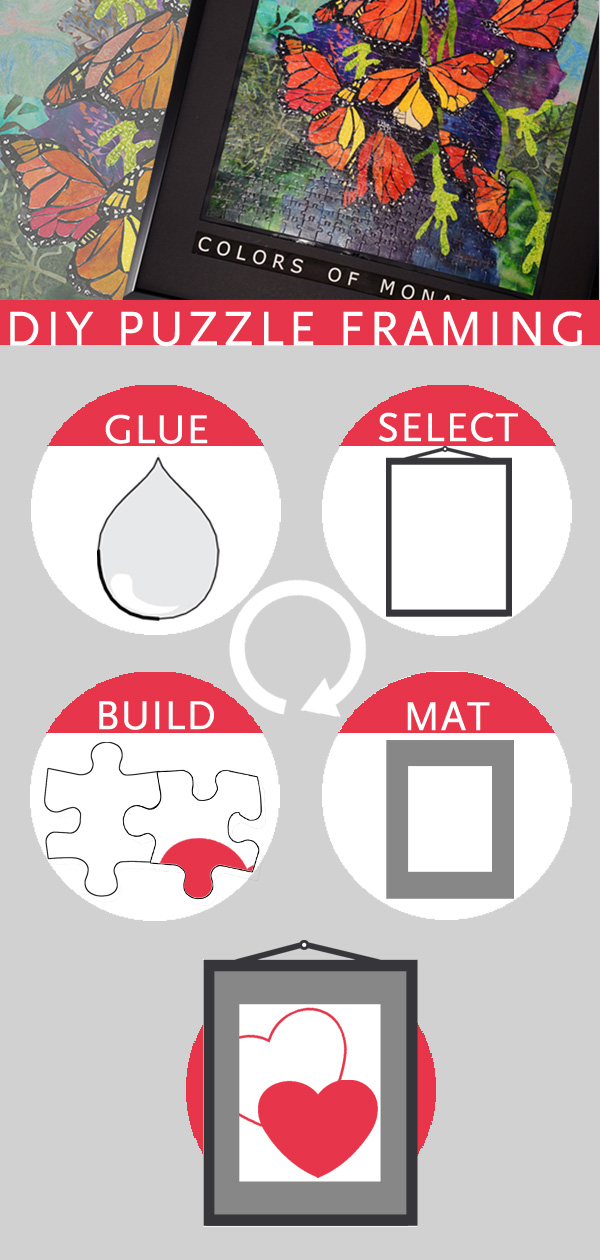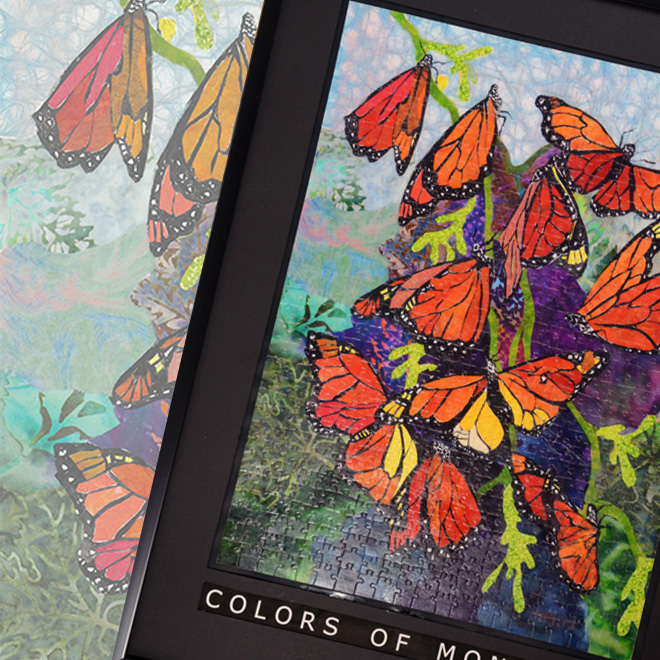 Some upfront planning can help move the project along quickly. As our puzzles are created from beautiful artwork, we like to frame up our puzzles like paintings.
Frame: Choose a frame style that match your home décor to create a consistent look. We like to leave about 2.5" to 3″ on each size as quiet space to help focus the eyes on the artwork. The actual size of the frame may be restricted though if you are going with readymade frames.
Protective cover: We left ours uncovered. However, glass or a transparent plastic cover can protect the puzzle. You can select material that minimizes glare and offers UV protection.
Backer board and mat: To keep the cost down, we use bristol boards as backer and mat. If you go with a regular mat, you can select the thickness and cut angle.
Color of backer board and mat: Color is very personal. We like to lean on the dark size to draw the eyes to the colorful and intrigue artwork. This may be black or a dark color selected from the puzzle to create a harmonious look.
Title/Quote: Including a title or quote is fun. Make sure to leave adequate space when selecting the frame.
Supplies to glue and frame jigsaw puzzles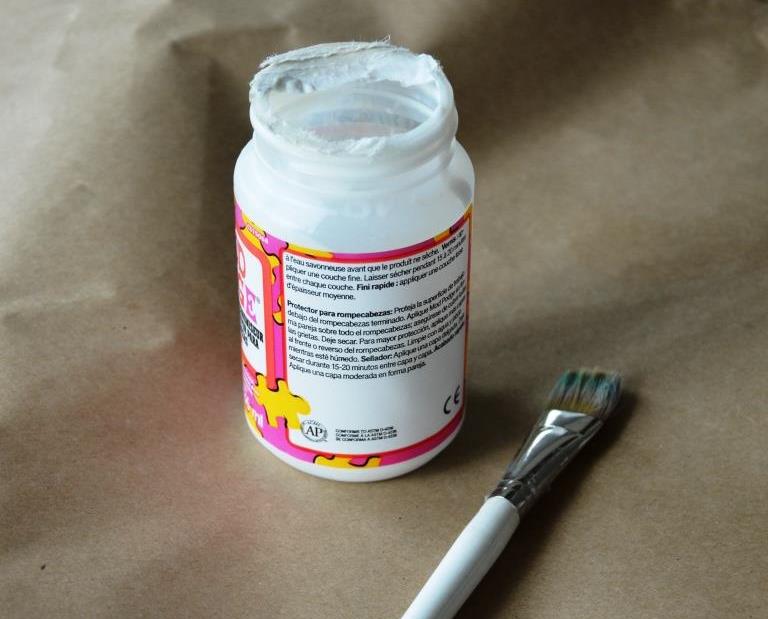 We got all of our supplies from a neighborhood art and craft store.
Frame
Backer board and mat
Hobby glue or puzzle glue
Craft glue or any strong glue to glue the puzzle to the backer board
Brush
Everyday craft tools such as cutter, ruler, and pencil